Welcome to the world of culinary blades, where every slice, dice, and mince matters. As someone who frequently finds joy in the kitchen, I understand the significance of a quality knife.
Today, I'll be reviewing a staple brand that's been making waves in the cutlery scene – Dexter knives. Known for their affordable price point without a compromising on quality, these knives are fast becoming a kitchen essential.
Speaking of quality and affordability, in a perfect world, we'd all want the high-end knives used by professional chefs. However, those often come with price tags that might cause a wince. Dexter, in this respect, has carved out a niche for itself by ensuring that affordability and quality can coexist.
But do they really deliver as promised? Let's dive in and find out.
Key Features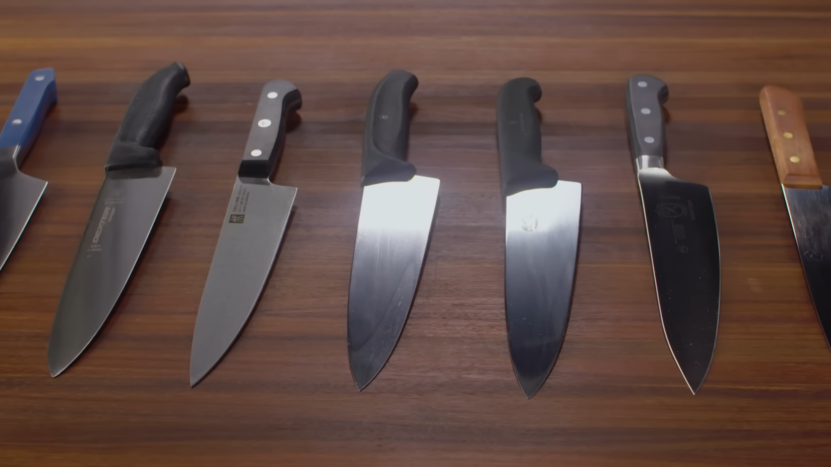 From my personal experience, the standout features of Dexter knives lie in their high-quality stainless steel blades.
Each knife is forged from a single piece of high-carbon, stain-free steel. The blades are carefully tempered to provide a perfect blend of sharpness and strength. They cut through food smoothly and retain their sharp edge longer than many other knives in a similar price bracket.
Their handles are another focal point. They are designed for long-term durability and ergonomic comfort. I appreciate that the handles are non-slip even when wet, ensuring a firm grip during use. In the heat of culinary battle, this feature can't be overlooked.
Range and Pricing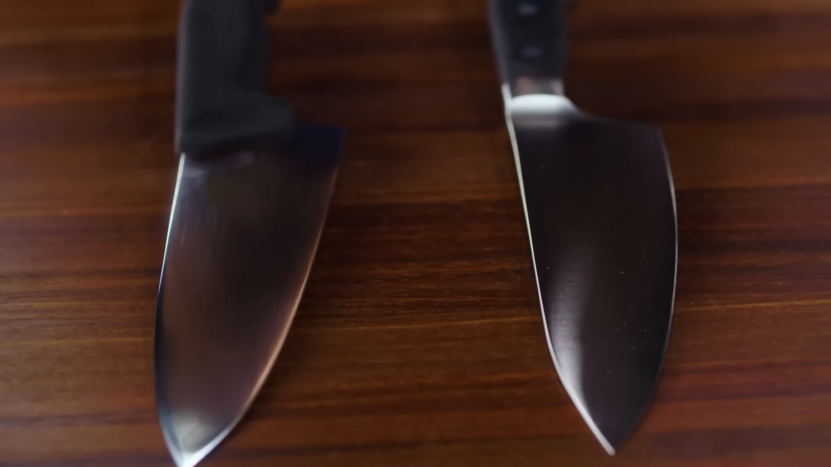 The Dexter knife range is impressive, catering to an array of culinary tasks. From the traditional chef knife to the specialized filet and bread knives, there's a tool for every kitchen task.
For those who prefer a one-size-fits-all approach, the Dexter RuParing Knifessell Sani-Safe Cook's Style is a versatile choice. Meanwhile, the Dexter-Russell 8" Fillet Knife is a blessing for those who often work with fish.
The affordability of these knives stands out when compared to the high-quality construction.
The price range is wide, starting as low as $15 for smaller paring knives, and going up to around $60 for specialized ones like filet or butcher knives. For a mid-range budget, Dexter offers complete sets that can cater to all your culinary cutting needs without breaking the bank.
Performance and Cutting Ability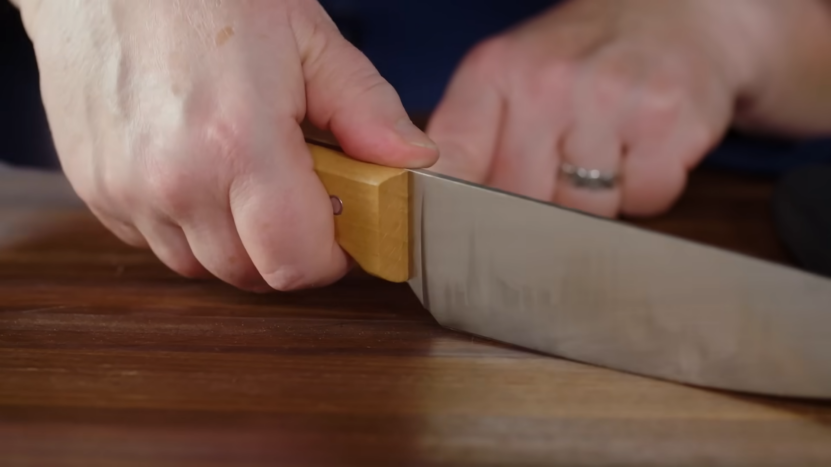 Let's talk about performance – a key metric of any knife's worth. After using Dexter knives for a substantial period, I can vouch for their superior performance in different tasks. Whether it was chopping vegetables for a stir-fry, slicing fruits for a salad, or carving up a roast, they handled it all with panache.
The cutting efficiency and precision are notable. They don't just excel in power tasks like chopping or cleaving; they're equally adept at more delicate tasks like peeling or de-seeding fruits.
What I noticed after long-term use is that they maintain their edge for longer. Frequent sharpening, a common necessity with many affordable knives, is less required here, ensuring consistently high performance over time.
Quality and Durability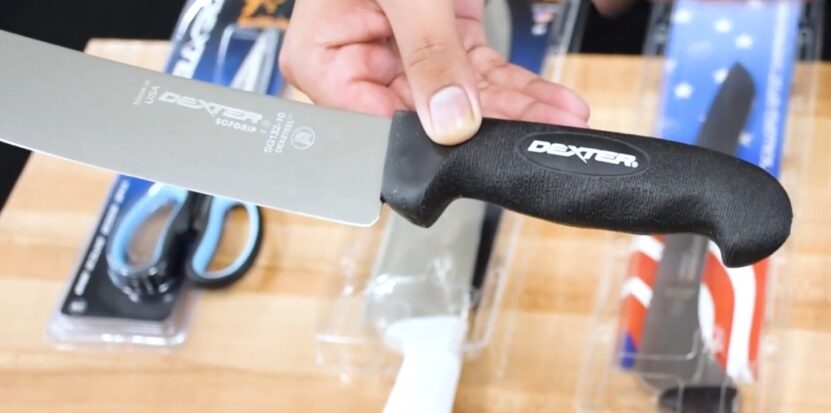 Quality is an area where Dexter doesn't compromise. Its blades are not only incredibly sharp, but also highly durable, resisting stains over time. The same goes for the handles, which are designed to withstand both high and low temperatures, and even resist damage from kitchen oils or acids.
As for durability, my Dexter knives have held up admirably through heavy daily use. There is minimal wear on the blades, even after several months, a testament to their robust construction. The handles have remained comfortable and secure, with no signs of loosening, a problem I've encountered with other budget knives.
Dexter's attention to durability extends to the blade-to-handle transition, a common weak point in many knives. The blades and handles are sealed using an impervious seal to eliminate food and dirt traps, providing a high level of hygiene and longevity. This is a noteworthy feature that enhances the overall durability.
Ergonomics and Comfort
If a knife isn't comfortable to hold, its sharpness or durability doesn't matter. Luckily, comfort is a major strength of these knives. Their ergonomic handle design ensures a secure and comfortable grip, even during extended use. I found the handles to have an excellent balance, making precision tasks easier and more comfortable.
The handles come with a finger guard, a subtle ridge that provides a place for your index finger to rest while chopping, providing better control. This is an excellent safety feature, particularly for novice cooks or those prone to kitchen accidents.
During my usage, I experienced minimal fatigue, even after prolonged chopping sessions. The weight distribution between the handle and the blade is well balanced, ensuring that the knife feels comfortable in hand and responsive to movement.
Maintenance and Care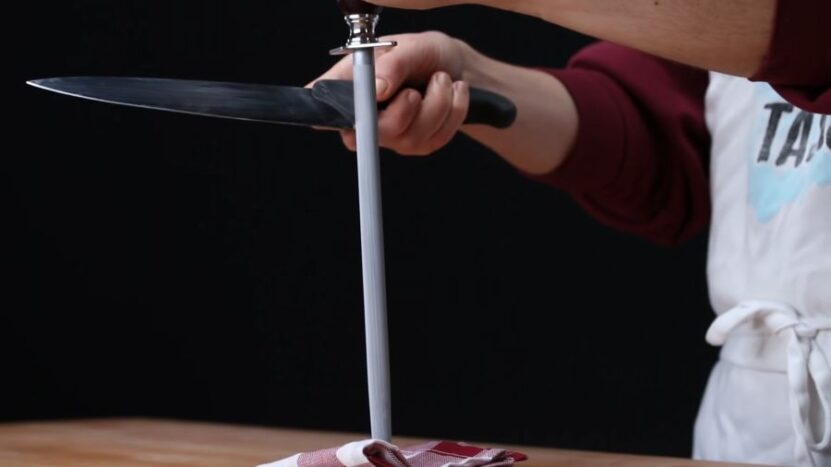 Caring for your Dexter knives is straightforward, thanks to their easy-to-clean design and robust construction. While they are technically dishwasher safe, I prefer hand washing to preserve the blade's edge. A simple wash with warm, soapy water, followed by careful dry, is all you need to maintain them.
Sharpening is part of their maintenance, and thankfully, they are quite accommodating in this regard. Whether you prefer honing steel, a pull-through sharpener, or a whetstone, you can easily maintain the razor-sharp edge of your knife.
However, thanks to the high-quality steel and blade construction, you won't reach for the sharpener too frequently.
A word of caution, though – the high-carbon steel, while superb for maintaining an edge, can rust if left damp. So, always ensure your knives are thoroughly dried before storing them. But with proper care, these will serve you for years, delivering consistent performance throughout.
User Reviews and Feedback
Don't just take my word for it. Numerous user reviews and feedback confirm the value proposition of Dexter knives. Users often highlight their durability, comfort, and exceptional cutting performance. They frequently mention the outstanding value for money, particularly when compared with higher-priced competitors.
Some users, however, did point out that the blade's finish is not as refined or polished as more expensive brands. But this doesn't affect the performance, and considering the price point, it is a minor trade-off most are willing to accept.
Across the board, the feedback echoes one sentiment: they offer high-quality cutlery that delivers consistent performance at a price that is accessible to most. This sentiment resonates with my own experience, further cementing my favorable impression of Dexter knives.
Comparison with Competitors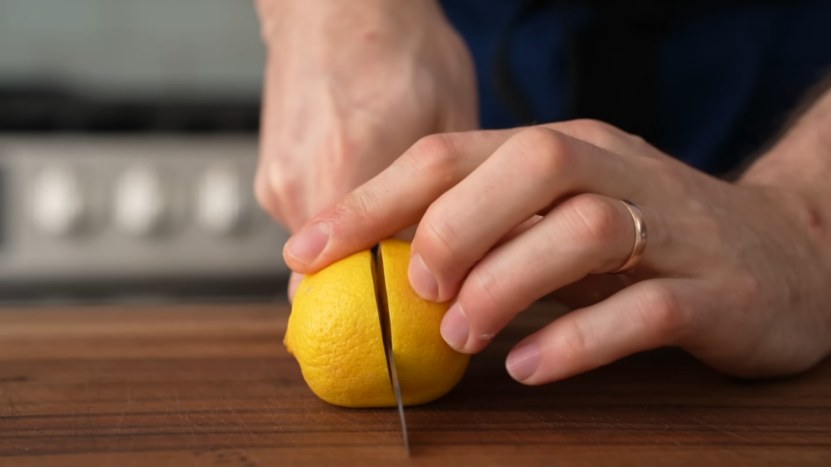 Dexter knives comfortably hold their own when compared to other kitchen knives in the same price range. Brands like Victorinox and J.A. Henckels also offer affordable kitchen knives, but Dexter manages to edge them out in certain aspects like comfort and blade retention.
When compared to more premium brands like Wüsthof or Shun, the difference in craftsmanship and material quality is noticeable. However, it's important to remember that those knives can cost several times more than Dexter's offerings.
For their price, Dexter knives offer excellent value for money, delivering performance and durability that can rival more expensive counterparts.
Affordability and Budget Considerations
Affordability is a major strength of Dexter knives. While the market has many affordable options, few offer the balance of quality, durability, and performance that Dexter does. When compared to the quality offered, the price of Dexter knives is indeed a bargain.
They offer something for every budget, with single knives starting at prices as low as $15 and knife sets providing excellent value for those willing to invest a bit more. Even their most expensive sets are competitively priced, making Dexter a feasible choice for both amateur cooks and professional chefs on a budget.
Ultimately, purchasing a kitchen knife is an investment. Dexter's pricing allows for a low barrier of entry, making high-quality cutlery accessible to all, without compromising on the performance or durability.
Pros and Cons
| | |
| --- | --- |
| | |
| Pros | Cons |
| Excellent blend of performance, durability, and affordability | Aesthetics may be perceived as utilitarian |
| High-carbon stainless steel blades for excellent cutting prowess | Requires careful maintenance to avoid rusting |
| Ergonomic handles for comfortable use | |
| Good value for money | |
| Reliable edge retention | |
| Suitable for performance-oriented users | |
FAQs:
Are Dexter knives resistant to corrosion?
Yes, they are. Their high-carbon stainless steel blades are resistant to corrosion, enhancing their longevity.
Can Dexter knives be sharpened easily?
Yes, they can be sharpened easily with the appropriate tools and techniques.
Do they come with a warranty?
They typically come with a warranty, providing assurance and customer support.
Can Dexter knives be used for various types of ingredients?
Yes,they can handle a wide range of ingredients, including meat, vegetables, and fruits.
Are Dexter knives recommended for beginners?
They are suitable for beginners, offering a combination of performance and affordability.
Conclusion
Reflecting on my experience with Dexter knives, it's clear that quality and affordability do indeed go hand in hand. They deliver reliable, high-quality performance at a price point that is approachable to a wide range of buyers, from home cooks to professional chefs.
Their blend of sharpness, durability, and comfort is impressive, making them a worthy addition to any kitchen.
Is a Dexter knife going to match a $300 high-end knife in terms of craftsmanship or materials? No, but that's not what Dexter is aiming for. They've found a sweet spot in delivering high-performing, durable knives at a price that's accessible to most.
If you're looking for an affordable, reliable, and effective kitchen knife, Dexter certainly merits serious consideration.